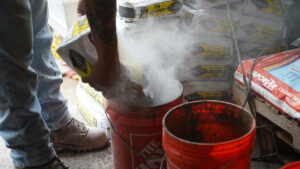 J. DiMarco Builders founding roots are in luxury home construction and renovation projects; building and designing. We include all the key functions for a successful outcome. As part of the DiMarco Group family of companies and the transition from home building to facilities maintenance, we take pride in the services we provide. All of our decisions are based on our customer's best interests to provide high quality work. Our goal is to make your vision a reality! Here at J. DiMarco Builders, we excel in these service categories:
Click here to download a copy of our flyer which provides more information on the services that we offer. From landscaping to repairs and cleaning, we're here to assist you through any phase of construction. 
All of our DiMarco divisions have evolved into a full service development company over the years. We specialize in a variety of different services that are just right for you! Each and every facility has a distinct team that emphasizes the significance of quality and ensures every project is handled professionally and in a timely manner. Overall, J. DiMarco Builders demonstrates determination, experience, and skill when accomplishing any project. 
Lastly, the services provided by DiMarco serves purpose for every single customer. Their dedication to the firm demonstrates high levels of ethical practices and integrity.